Hycontrol Ltd.
Hycontrol Ltd. is based in Redditch (United Kingdom) and has specialized in level measurement and control technology since 1983. With its products, Hycontrol wants to create a better, safer environment for everyone. With the help of their innovative products for level and pressure management, they want to improve the safety on every site.

SHIELD Silo Protection System
The SHIELD silo protection system from HYCONTROL is the most advanced silo protection system on the market today, it is the result of decades of silo pressure technology development, experience and expertise. With a compact, all-in-one design that can be retrofitted to almost any silo and using state-of-the-art measuring equipment with groundbreaking Ground Level Testing (=GLT), the SHIELD silo protection system represents a technological peak in silo protection.
Before each delivery, the pressure sensor, high level sensor and pressure relief valve are fully tested and the compressed air supply to the filter is checked. All this in just 6 seconds! The fill valve will only open after a successful test.
Safe silos are tested every time!
Silo Protection Shield System with GLT
SHIELD Silo Protection System providing PRV and pressure sensor in one compact unit.
The system can easily be mounted on existing PRV connections or is supplied with a weld-on upstand for new installations.
The patented pressure sensor is factory configured to close the shut off valve when the silo reaches a pressure of 40 mbar.
The sensor is fully testable from ground level and:
1. Detects if damaged or blocked.
2. Self-cleans before and after every delivery.
3. Tests the integrity and operation over its full working range.
4. Confirms the air supply to the filter on.
5. Records number of high level pressure events when used with Hycontrol Auto Shut Off Panel.
The PRV is precision calibrated to vent pressure in the silo when it reaches a pressure of 50 mbar and is designedto vent upto 13.000 m³ per hour.
Both units are fully testable from ground level when connected to the SPS-SHIELD-PANEL control panel.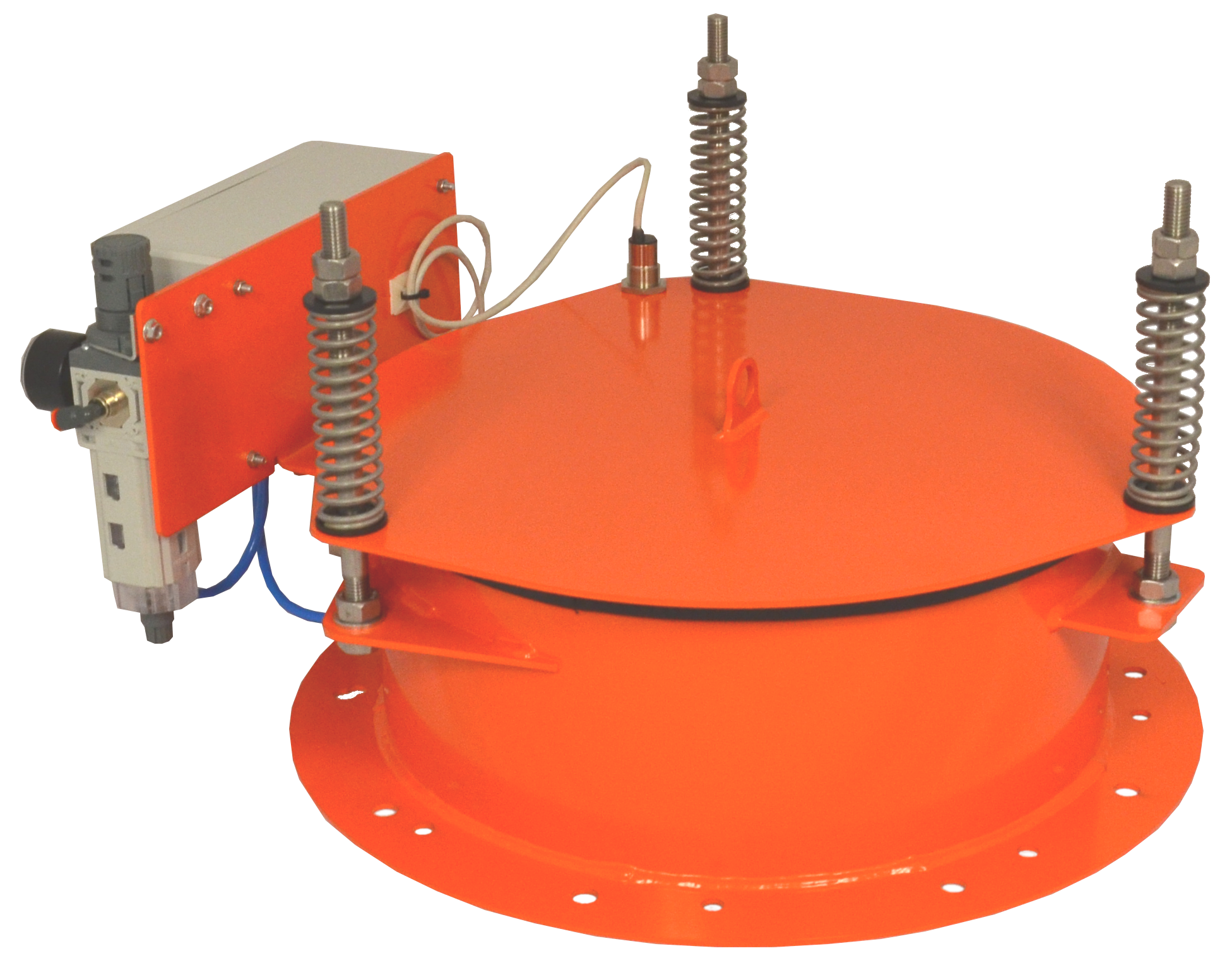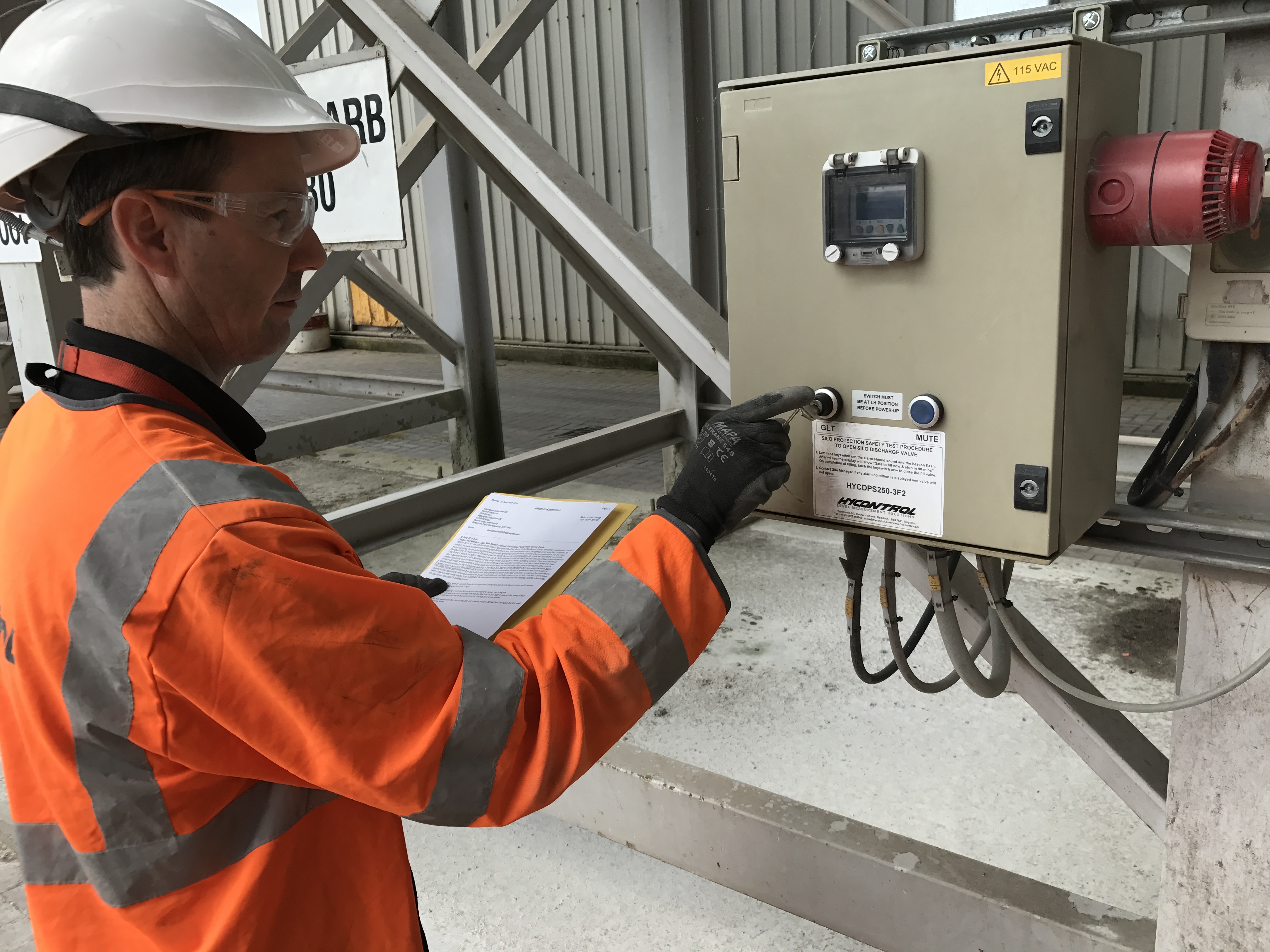 SPS-SHIELD-PANEL shield control GLT panel
The SPS-SHIELD-PANEL is designed to provide the control and test functions for the auto shut off silo protection system.
The Hycontrol SPS-SHIELD-PANEL will provide the following functions:
1. Complete test of pressure sensor, level probe(s), PRV before every delivery in only 6 seconds.
2. Silo fill point auto shut off valve control.
3. Record number of events on incidents of over pressure, high level and PRV activation.
4. Filter air supply monitoring.
5. Audible siren and activate flashing beacon.
High Level Probe
The high-level probe is designed to protect the silo from being overfilled and blinding the filter which will lead to an overpressure event.
The design of the SPS-SHIELD-HLA produces the most rugged but sensitive switch for solids applications has no moving parts and is self-cleaning. The flexible cable can be coiled to alter the insertion length.
The probe is fully testable from ground level when connected to the SPS-SHIELD-PANEL and can be simply connected to the silo.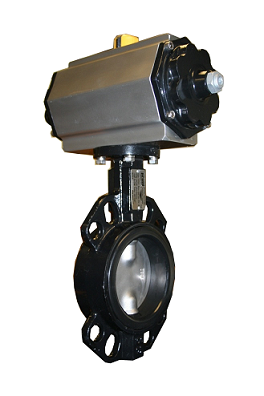 Butterfly Valve with SV
To control inflow from the tanker and seal off the silo should a pressure event occur, SHIELD SPS utilizes a failsafe 4" butterfly valve with a normally closed, spring return operation. This only opens once all safety equipment has been checked by the GLT, and automatically closes again after 90 minutes.
The butterfly valve has the option to be controlled by a tamper-proof solenoid to prevent manual overrides or bypasses, ensuring GLT alarms cannot be ignored and must be resolved before filling takes place. The valve will remain closed in all other circumstances.
Silo Protection in Three Minutes
Operation of the SHIELD Silo Protection System
Brochure
Hycontrol SHIELD Silo Protection System
More information about the HYCONTROL SHIELD Silo Protection System
can be found in this brochure.
Brochure
Hycontrol Technology overview
In addition to the silo protection system, Hycontrol also produces excellent measuring equipment. Information about this can be found in this overview.

More information about silo protection can be found on the website www.siloprotection.com.
If you would like to know more about Hycontrol's products, or would like to discuss how comprehensive silo protection can make your company safer, please feel free to contact us via the contact form below or via post@bematec.com.